Over the past few weeks I have spent a great deal of time on all four on the floor of my studio. Getting all of the paintings ready for the exhibition is a labor of love. Now I am really getting the hang of the craft of mounting a canvas onto a wooden frame and getting the job done feels like a meditation. A lot of my paintings are of a moderate size…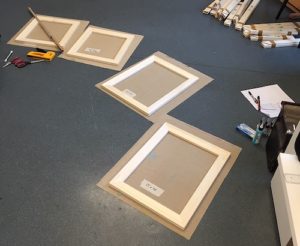 But some are far grander…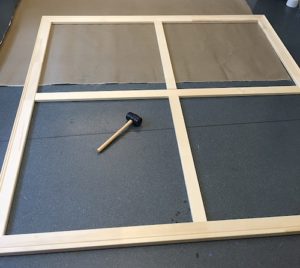 And in spite of the fact that I measured her very carefully and KNEW that Gaiaverse indeed is a statuesque woman of 1.80 x 1.80 it turns out she is even more magnificent than I realized. And sure enough, when I measured her again she had grown by 10 centimeters.
I felt like this for a second or two.
But soon enough I surrendered to the greatness of Gaiaverse and ordered new frames from Estonia. And since it's not only Gaiaverse that has grown since I measured her I had to order yet another frame.