"Why should I rent artwork?"
If you like to fill your home or office space with colourful art, you might want to rent and see if it suits your profile.
Rented paintings is a good option if you move around and change environment a lot. Certain acrylic artwork can be perfect for one place, but not the next one.
If you rent your art you can always make a quick return and replace it with something else. Change is progress!
"Why should I buy artwork?"
Sometimes you just fall in love with a painting. If you know you want it, make sure it's yours to keep forever.
To buy art is to make an investment. Most paintings grow in value and the longer it hangs on your wall the more it becomes worth.
To by a painting may seem pricy, but in the long run it's much more expensive to keep renting your art.
Rent or buy art? It doesn't have to be one or the other.
Without art and creation in our everyday lives, things would look pretty dull. Very often, we take art for granted and don't even think of how much it actually affects us. My main area, abstract art paintings, can work miracles with a sterile office environment, bring life and colour to your home and spark intense discussions on parties. Just to name a few examples.
Acrylic Paintings for Rent/Sale
Are you looking to rent or buy art? Maybe you feel uncertain about the investment at hand? Let me ease your worries right away. My paintings are both for rent and for sale. Both alternatives have their advantages.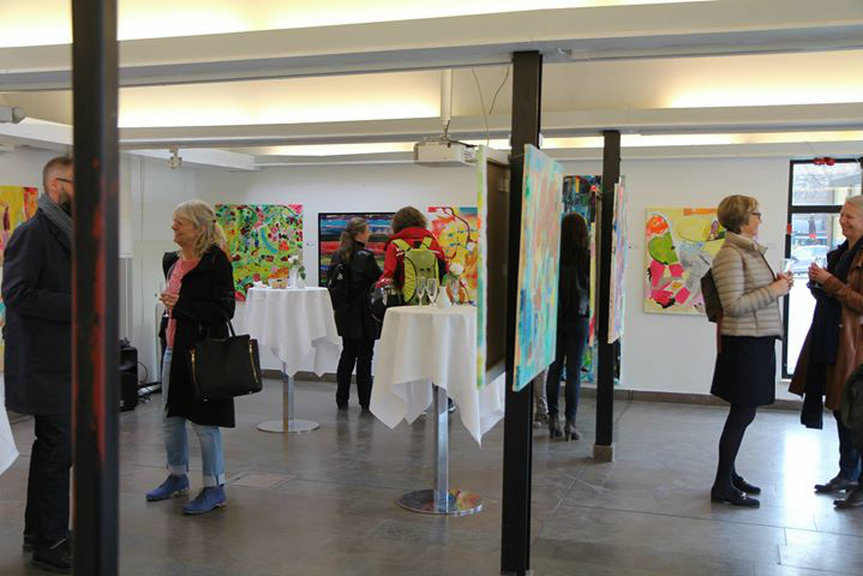 Are you interested in renting or buying one of my abstract art paintings for your home or office?