The first time I visited Skaparladan was in December 2012. It was a passionate meeting with both the beautiful nature as well as with my own creativity. Since then I return to Skaparladan as often as a get the chance, often for a whole week. If the weather allows it I love to bring the colors and canvases outside.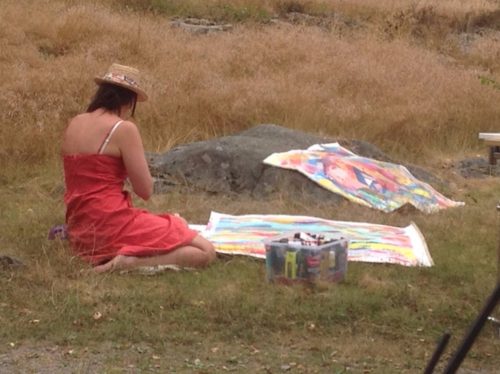 I always feel recharged after a visit at Skaparladan and every time I leave I feel more comfortable in the artist's shoes. (Or the hat for that matter!)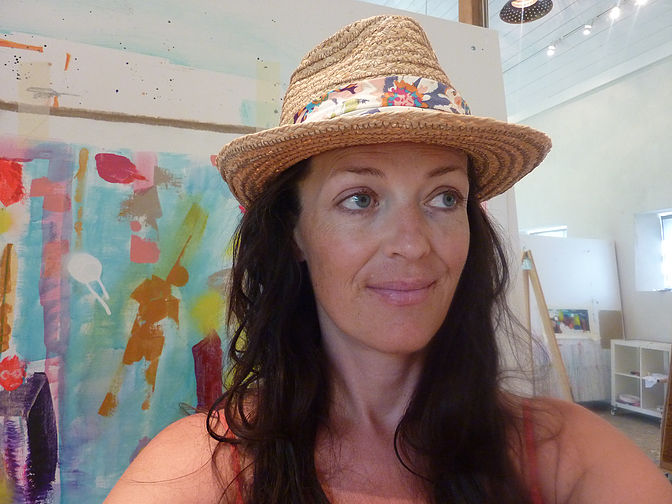 Being at Skaparladan painting is to be in a creative process around the clock. Nothing else matters. The studio is always open and I have probably painted all hours of the day. It is just about what feels right in the moment and it's even possible to catch a quick nap too if one should need it.
This is how Skaparladan describe what they are about:
We want to make buds blossom. It's difficult to be creative in a dismal, authoritarian or limiting environment. Skaparladan is the opposite to that. Here you will find a climate that is open for new knowledge, perspectives and development. Far away from stress and noise. Out to the peace and calm.