Friday April 24th was one of the most exciting days in my life. Several months worth of planning and hard work was about to transform itself into the art exhibition "The world desires you". My first exhibition.
This is what it looked like the night before but thank's to all the competent people around me I felt confident that everything would turn out perfectly.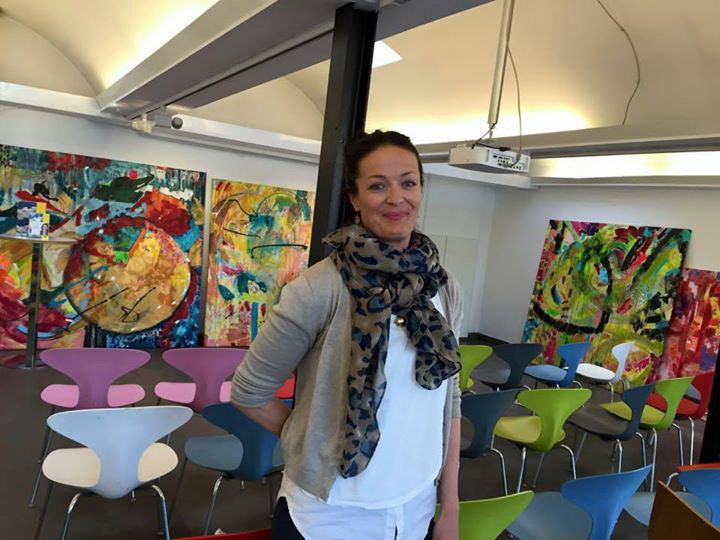 But how cool don't I look here? Everything's under control…
The visitor count landed at 700 on the Saturday alone! This picture is from the afternoon before the madness started.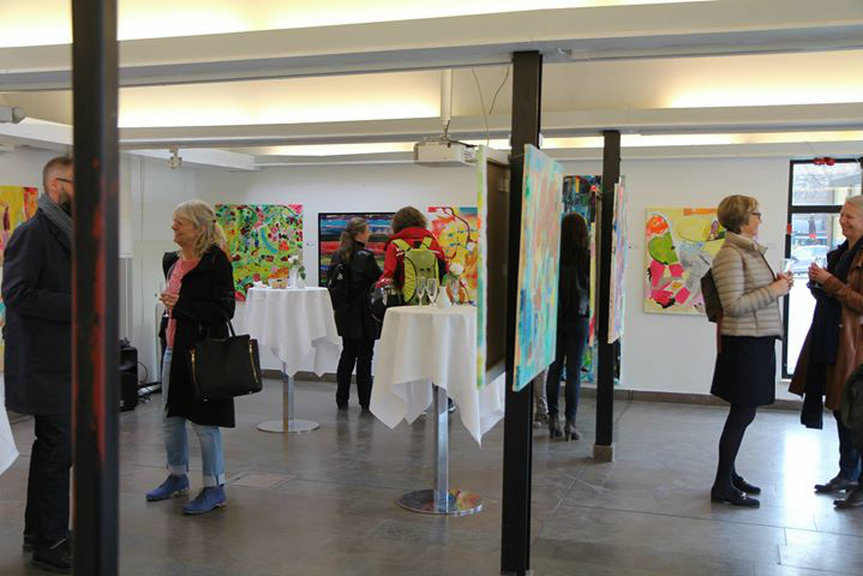 Anna Eriksson Skarin och Jonas Walve have written the exhibition's own theme song "The World Desires You". They performed it live on the Saturday evening. Listen to the song and watch a slide show from the exhibition here.
Sunday was a more relaxed day with fewer visitors, which provided me with the opportunity to dance with my good friend Jörgen in front of the painting Gaiaverse.
Check out Katarina Nilsson Artwork on Facebook for more pictures from the exhibition.